The nose knows. What does Paris smell like? I would say fresh baked croissants and expensive perfume? Well now, thanks to another etsy find, for only $9.99 you can buy your nose a trip to Paris with
artist Kirill Rudenko's Original Canned Air
. The description on the digital craft fair site says this is "a middle-sized can filled with the spirit of the city, a piece of world heritage" filled with fresh air formula of 20% The Louvre, 20% Notre Dame, 25% Eiffel Tower, 15% Musée d'Orsay, 10% Champs-Elysées, 10% Sacre Coeur." Oh mon dieu.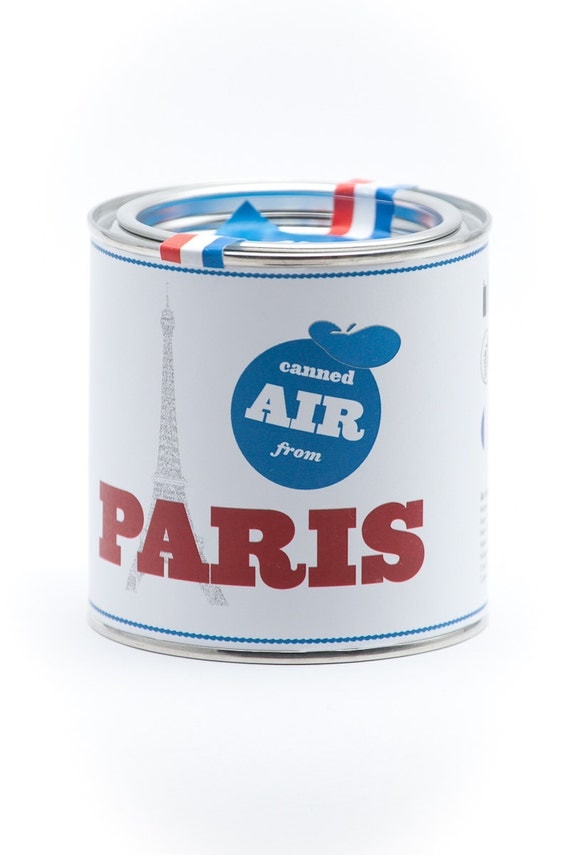 Yes, this is a real thing. Yes, you should be rolling your eyes.
Here's my suggestion you saps. Get a can, put your $9.99 in it, and start saving towards an actual trip to Paris. Not to mention the bonus of not looking like a snuffer who just paid $9.99 for a freakin' useless can of air.
Unless you are like Mel Brooks in Spaceballs: