I beliebe that Justin Bieber's antics and bizarre behavior is nothing new. He is simply Michael Jackson for a new generation. And I fear for him, because we all know that tragedy that befell upon the talented, but troubled Jackson.
I came to draw this comparison after hearing all the talk about Bieber's monkey, Mally, who was gifted to him for his recent 19th birthday by a music producer. The monkey was then confiscated at an airport because the Biebs failed to have proper paperwork for the primate. And today it was announced that Mally the monkey will in fact stay in the shelter and hopefully be placed in a better home.
Bieber's monkeying around immediately brought to mind Jackson's fondness for a chimp named Bubbles.
And before I knew it, I was pondering and googling and finding many other shocking similarities between the two princes of pop who started out as Pretty Young Things and all that early rise to fame may be the cause of the bizarre behavior and downfall of both.
Two Princes: Bieber's morph into Wacko Jacko seems to be only a nose job away from completion.
1. The aforementioned pop primates.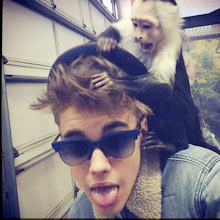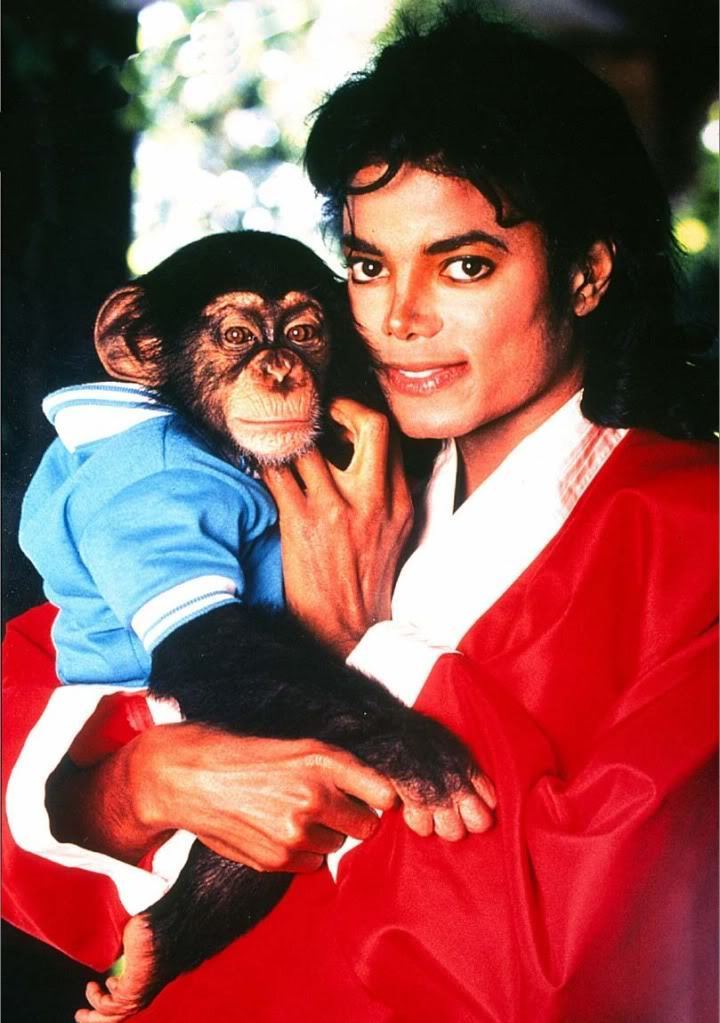 2. Crotch grabbing-the signature move from Michael Jackson has become an adopted maneuver for Bieber as well.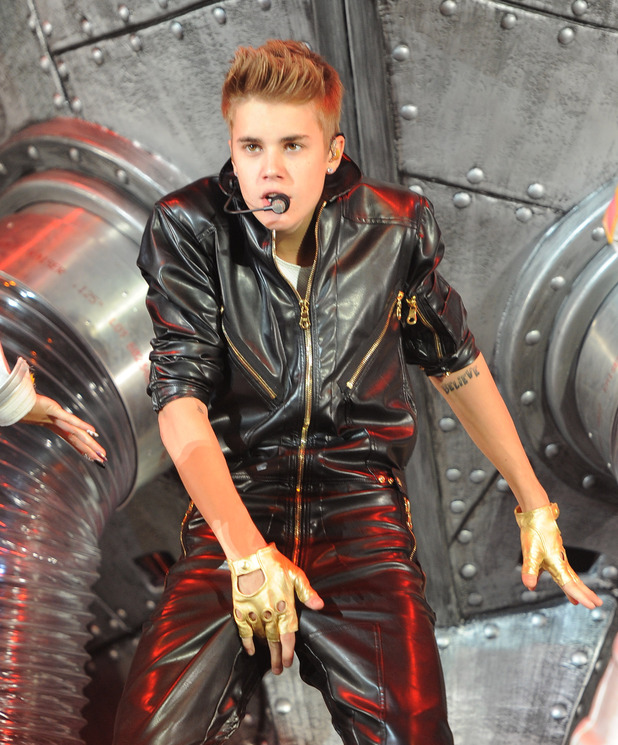 3. Show cancellations-In 1999, Michael Jackson cancelled several shows abroad. Bieber has been having a tumultuous European tour recently filled with an on stage collapse, cancelled appearances, and late starting concerts.
4. Their concerts are starting to look alike.
5. Strange bedfellows-While Jackson was put on trial for allegations of being sexually involved and sharing his bed with young boys, Bieber has also had his share of allegations including a baby daddy scandal and his on again-off again controversial relationship with Selena Gomez.
Both cover their faces in shame.
In conclusion, this incredible similarity is most likely all part of Bieber's plot to take over pop. He was quoted as saying "I model my career on the decisions Michael made."
Time will tell.....But keep an eye out for Bieber having botched plastic surgery, sleeping in a oxygen bed to stay young, and maybe he will even slowly turn black. Is Neverland Ranch up for sale?