We are bracing for Snowpocolypse 2016 on the east coast. With this year's mild weather so far, I feel we are all actually like
this teacher
looking forward to some snow for forced couch time.
And since obviously we have all already binged on
Making a Murderer
and are stressed out from
Sarah Palin
, I figured I'd let you know about some fun and maybe lesser known picks from the lighter side of Netflix viewing that will help calm you down and get you through.
La Cheeze & Whine Winter Shut In Netflix Binge List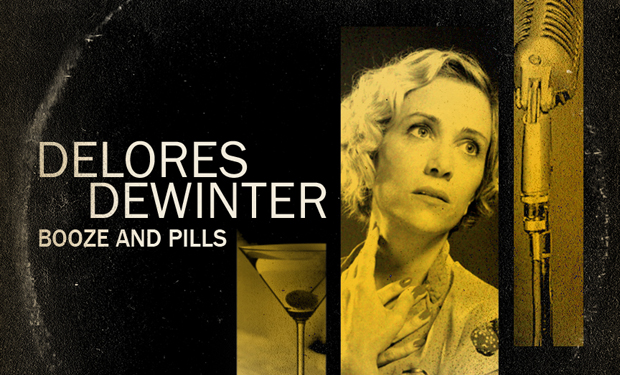 "The Spoils Before Dying"
An IFC mini-series that is a creative parody of vintage bad tv follows a 1950s jazz pianist turned private eye who becomes embroiled in a murder investigation. It's sort of a high budget, extended SNL skit starring Will Ferrell, Kristen Wiig, Chris Parnell, Maya Rudolph. It's so intentionally terrible that is delightful. Make it a true binge and watch its sister series "The Spoils of Babylon" while you are at it.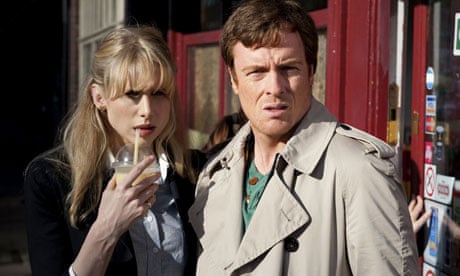 "Vexed"
A snarky British police sitcom featuring a mis-matched pair of Detectives with sexual tension who must work together to solve bizarre murders. If you like things like "Law and Order: SVU" and "Castle," but wish they had more sarcasm and sex, you'll dig this.
"The Search for General Tso"
A history of the real General and how my favorite Chinese take out chicken dish got named for him. Informative, filled with fodder for interesting anecdotes that you can wow any crowd with when they bring up Chinese food. It's also told like a good detective story, and best watched while enjoying some take out-because you will definitely be craving some watching this.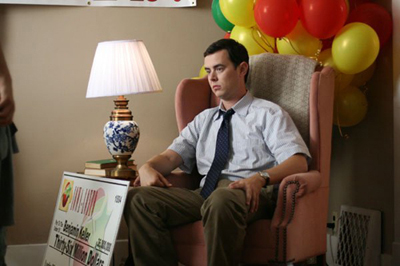 "Lucky"
After all the recent Lottery craze, this is a relatable one. It's a dark comedy about a serial killer who unwittingly wins the lottery jackpot starring Colin (Tom's son) Hank, Ann-Margaret, and Mimi Rogers aka the gum girl from Nick and Nora's Infinite Playlist.


"The Riches"
You may have missed this totally binge worthy show when it aired on FX nearly a decade ago, but it is so good. Eddie Izzard plays a gypsy con-artist who leads his family into stealing the upscale life of another man who they find dead on his way to moving into his new home. You won't be able to stop until the end. And Izzard creates a character who, like Tony Soprano, makes you so confused about what is actually right and wrong.
"Jem"
Not the shit movie they attempted to make. The original. The 80s cartoon that you probably watched but didn't really understand. It is like a soap opera with date drama plots worthy of Sex and the City. And just as stylish.
"Friends with Benefits"
A short lived but cute sitcom from 2011 that if you like things like "How I Met Your Mother," "It's Always Sunny in Philadelphia," and "New Girl" you will enjoy. Right from the first scene of the pilot episode where a guy, rushing out of bed after sleeping with his best friend, puts on her skinny jeans instead of his own. Oh the struggle.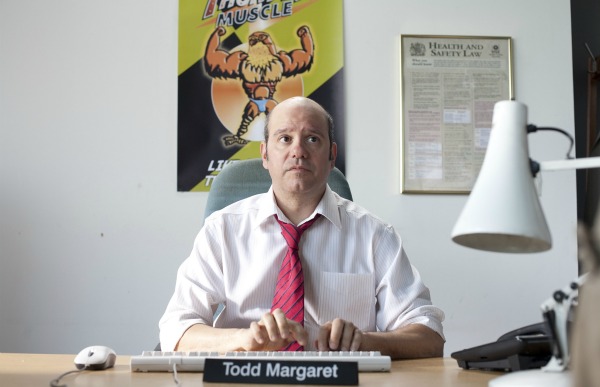 "The Increasingly Poor Decision of Todd Margaret"
David Cross' dark sided humor creates this character who is destined to fail and bring everyone around down with him in this IFC sitcom about a pathetic loser who accidentally gets sent by his company to work in London, despite the fact that he is so clueless he doesn't even know that the Pound and Dollar have different values. Also stars my favorite British actress/comedian/writer Sharon Horgan.
"Better Off Ted"
A brilliant sitcom about a heartless company called Veridian and the employees who "don't fight it." Starring the super cute Jay Harrington and Portia de Rossi being the ultimate perfect corporate bitch. This show is so clever it is hard to believe it only was allowed to exist for two years. It is vainglorious. So watch it. For Jenkins. You'll get all this when you watch it.
"Small Town Security"
A reality show about a family security business in a small town in Georgia led by the matriarch Joan, a former local cable access tv star whose employees include a trans-gender security guard who is in a bizarre love triangle with her. There are all the elements you need here for captivating viewing of bizarre realities of other lives. So get on it.
"Bojack Horseman"
An animated series in the twisted vein of "Archer," this one is about a horse who was a 90s sitcom star but is now a miserable drunk desperate for a comeback. Hilarious and raunchy and filled with great pull quotes.


There you have it! Now get binging!